If you have been injured through the fault or negligence of someone else we can assist you in recovering the maximum damages to which you are entitled. Whatever the circumstances of your personal injury claim and no matter where it takes place, we will investigate the facts and take such steps as are appropriate to claim and recover whatever compensation is properly due to you.
The solicitors in our Firm have many years of experience in the field of personal injuries and compensation claims in Cork (as well as the rest of Munster) and can advise you on your entitlements and the duties of those responsible for your injury.
Road traffic accidents
Trip and fall type incidents
Back injuries
Workplace and industrial accidents
Post traumatic stress
Public liability
Fatal injury
Scarring
Bullying and harassment
Psychological Damage
Medical negligence
Dental negligence
Assault
Claims under the Garda Compensation Scheme
Applications to Injuries Board
In contentious business, a solicitor may not calculate fees or other charges as a percentage or proportion of any award or settlement.
For further information or to make an appointment please contact: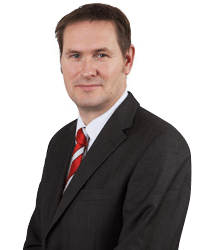 Liam Dunford
PLAINTIFF & DEFENDANT PERSONAL INJURY LITIGATION.